---
Latest News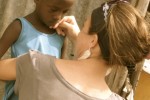 Sponsorship money is not only used for our children at the orphanage but also for dozens of children who are in our program and still live with family in their home villages. These children are in their homes with either their parents or other family members and are being cared for but cannot afford the…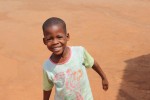 For children who have lost a parent, every day can be filled with fear and uncertainty. You can help provide for a child in our orphanage — not only for today, but also for tomorrow — with your sponsorship that provides resources such as food, clothing, school fees and supplies and also all of their…
From our Donors!
Why do we help to support the work at Arbre de vie? Ever since my first visit there in 2008, I have had a special place in my heart for the people of Africa, Benin and especially Arbre de vie. I have visited twice more since 2008, and the tug on my heart just grows stronger with each visit. I wish I could spend more time there and support them even more as God calls us to do.
I give because never have I seen Christ so clearly than in the kid's beautiful smiles. God has called us to care for his widows and orphans – as one family. Arbre de Vie is an incredible expression of the family we have with Christ and in each other.
The ministry blesses us with the opportunity to live beyond our sheltered world, and take part in touching others due to our focus on battling cancer we are completely incapable of experiencing first hand. Jon, Ashley and the children are an encouragement to us, and we love keeping up with the news and happenings in Benin.
Our eyes and hearts were opened up by a volunteer's blogposts. Once we saw Eric's picture, we knew he was ours and we have sponsored him since, as Christians we are called to serve…we are privileged to serve Eric and Arbre de Vie.
Our family does this because it is the right thing to do.