Augustin is one of our oldest boys at the orphanage. He has an incredibly gentle spirit, has never met a stranger and loves to make us laugh! He was given an amazing opportunity to travel to Germany this summer during the month of August to visit with many of our Arbre de Vie family and friends who live there. He has written a post about his life, his time in Germany and provided pictures for us to share with you. This was a wonderful time for him and we are confident that the Lord will do great things through this chance he had to experience life outside of the life he has always known. We hope you enjoy his story!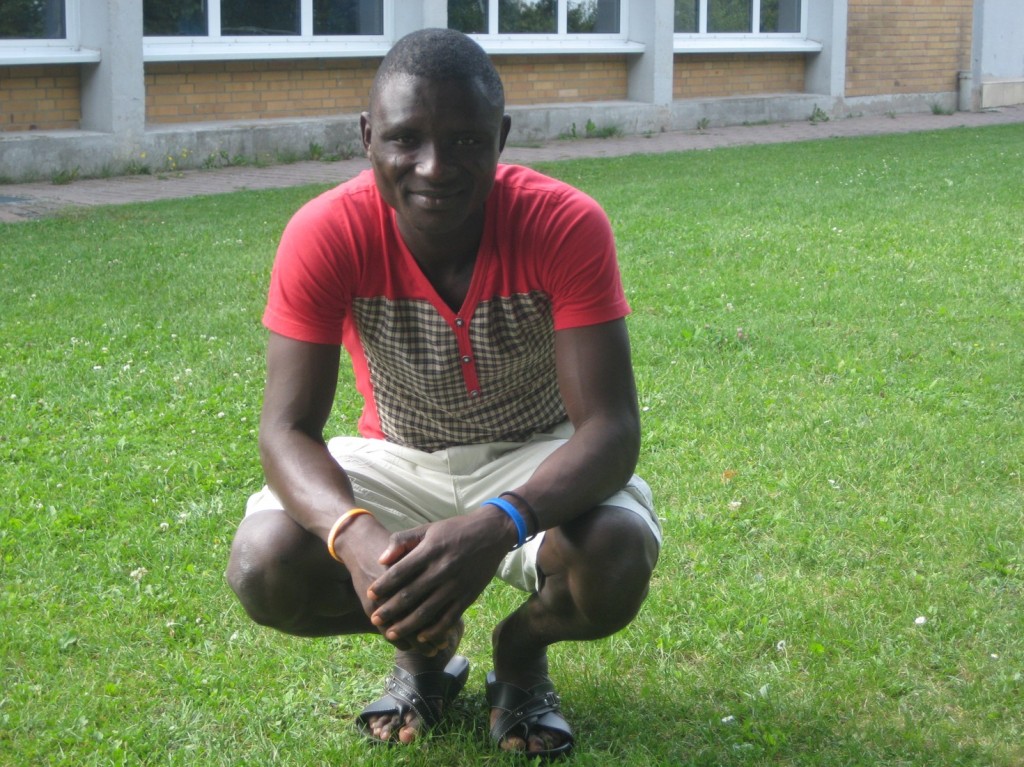 Augustin 2014
---
My name is Augustin AGOSSOU. I am a student and I am starting the 11th grade this school year. I am thankful for all the glorious things God has done in my life even before I was born. My life has a big history that I cannot explain all of right now. Growing up in the village Sahoro, my father did not like his children to go to school. And so therefore, I did not start school until 2003-2004 when I was 10 years old. This is the same year my father died. I was very happy and content to go to school for the first year but after my first year of school my mother also died. Since it was my Maman who helped send me to school the first year, without her there was not anyone who was able to pay for the contribution and school items necessary to continue with school. After the death of both my parents the time was very difficult for me to continue my studies at school and other things in my life.
At that time, I did not have much of a relationship with God and I did not know that He was so powerful and able to send someone who could help me with my needs. It was during 2005-2006 that I entered into a real relationship with God. In our relationship together, I could see just how big God is and how strong He is and that He was willing and also able to help me. I began to ask Him to complete His will for my life. God is my shepherd and He gave me His aid.
I entered into the orphanage Yedidja of the ONG Arbre de Vie in Sakété on Sunday the 26th of August 2007. My situation of life changed completely. I was in good instruction at school and able to continue my studies. Many things changed and things occurred that I never dreamed would be possible. This vacation period I was provided the chance to travel to Germany. I would like to always say thank you eternally for the opportunity that was given to me this year to travel to Germany. This occasion gave me the opportunity to rest and share life with 4 different families and also meet many new people. The 4 families I stayed with during my time in Germany are: Bastian, Greta and Frieda Schäfer as well as Greta's mom and dad, Gabi Faton and her children, Ruth and her husband who are in fact the parents of the couple who have been my sponsor parents for the past 7 years. And finally, I stayed with Johannes and Kathrin Zohn and their 2 daughters, Mila and Merle, who are my sponsor family and have been providing monthly sponsorship for me for the past 7 years.
The time that I was with the different families was in fact some of the best times of my life! I would like to say that in fact I arrived at the orphanage for the first time in the month of August and also in August I was able to travel outside of Benin for the first time in my life. Therefore, the month of August is a month that blesses me! I would like to say thank you to all of the partners who give me support, and all who aid and all who donate the concern and all who think and pray for my future. May God richly bless you!
To finish, I have to say one big thank you to the couple, Jon and Ashley Barchus. May God bless them for their work because now, these two are my Papa and my Maman. I love you. And also thank you to Jill Gibson, my Tata, for her assistance with many things and also for her help.
---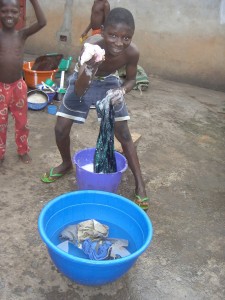 Augustin shortly after his arrival at the orphanage in 2007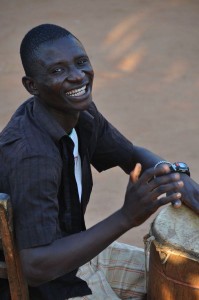 Augustin 2012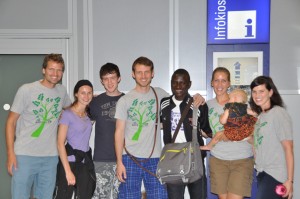 Arrival at the airport in Germany!
Bastian, Rudi, Greta, Mara and Frieda were there to welcome Mona and I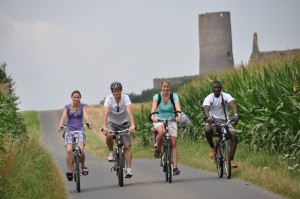 Biking with Mona, Rudi, Greta & Frieda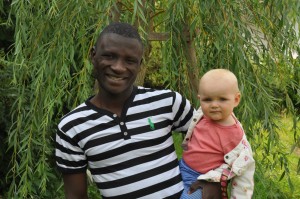 Baby Frieda, the daughter of Bastian and Greta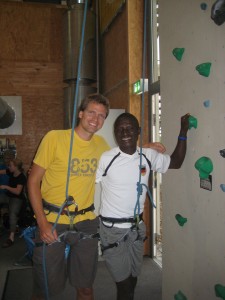 Rock Climbing with Bastian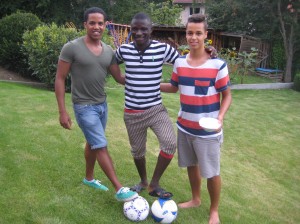 Playing Soccer with Onaney's sons, Anderson and Justin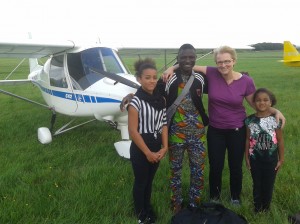 Arriving in the plane Bastian flew to Gabi's home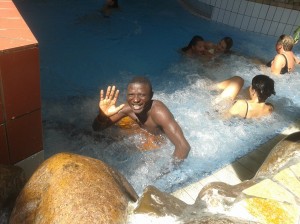 Enjoying the pool with Gabi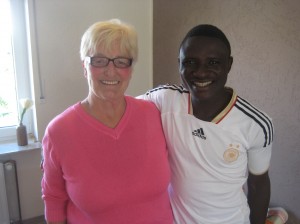 Brigitte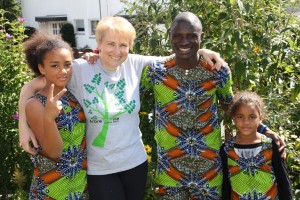 Jamina, Gabi and Lena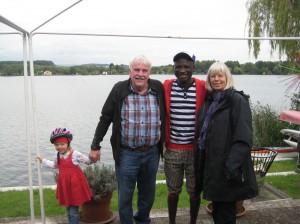 At my sponsor father's parent's home with his dad and mom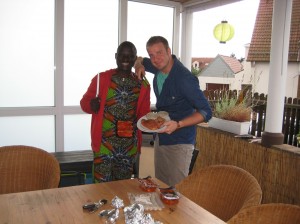 Barbecue with my sponsor father, Johannes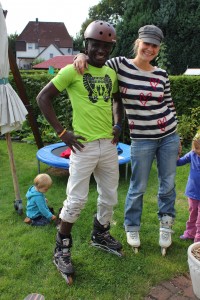 Rollerblading with my sponsor mom, Kathrin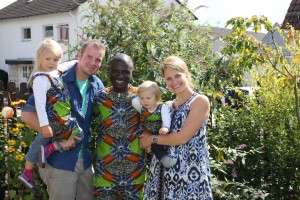 The Zohn Family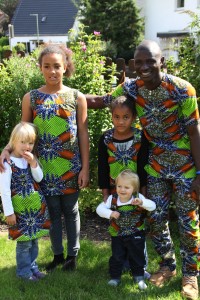 Mila, Jamina, Lena and Merle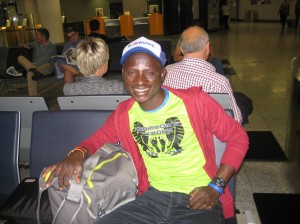 On my way home to Benin!