Please join us for a night to benefit Tree of Life USA!
This Sunday, January 12th, we will be having an evening to benefit our organization and the orphans of Arbre de Vie in West Africa! We would love for many to join us at Beavercreek Nazarene for this Benefit for Benin. Enjoy yummy desserts and coffee as Jon and Ashley Barchus share some of what their daily life and ministry looks like in Benin. There is no admission fee but donations are welcomed for the coffee and dessert bar. We are also pleased to have Jillian Gibson with us from Oklahoma! Tata Jill is in the process of moving over to Benin to join alongside the Barchus' as a long-term volunteer with Arbre de Vie.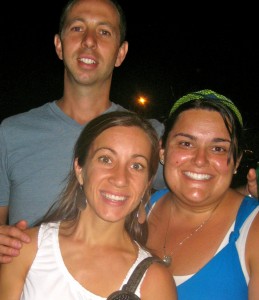 We are having a silent auction with great items available for you to take home! We have some incredible items and services for you to bid on! Come early and take a look around at all the items! Bid on your favorites throughout the night and hopefully you'll be the highest bid in the end.
There will also be a pie auction with delicious homemade desserts available to the highest bidder! If you are interested in baking a pie for the auction or donating items or cash for the silent auction please contact Ashley Barchus or Jillian Gibson via Facebook or via email at info@treeoflifeusa.org.
All proceeds from the event will benefit Tree of Life USA's ongoing ministry in Benin, West Africa. 
5:00 pm: We will have an open house so come early to talk with the Barchus', Jillian and our Tree of Life USA board members while looking through our silent auction items and the pies available for purchase.
6:30 pm: We will start our time of sharing so make sure your cups are full and your plate has plenty of cookies on it!
7:30 pm: We will close the silent auction and announce the winners of each item. We will also auction off the homemade desserts.
We would like to take an umbrella for each child to take to school for the rainy season. If you are interested in contributing a compact and durable umbrella, bring that with you for us to take back to the kids!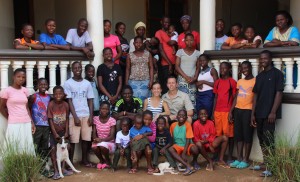 Benefit for Benin
January 12th, 5pm-8pm
Beavercreek Nazarene
1850 North Fairfield Road
Beavercreek, Ohio 45434