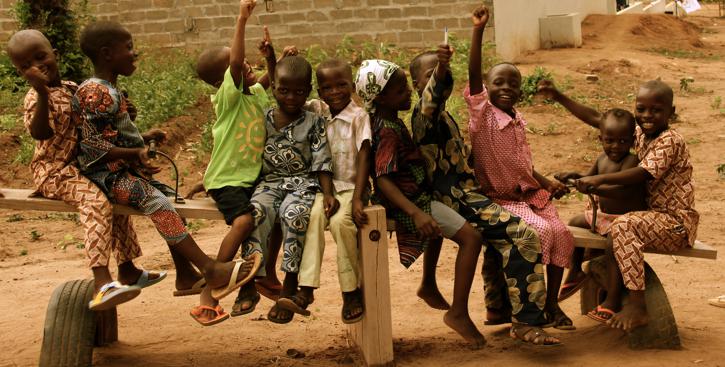 Camp for 2014 was a week that we are sure will be remembered as one of our favorite weeks of 2014! Our camp fun started Sunday night, February 23rd and ended Thursday morning, February 27th. It was a joy to have 94 children in attendance for this year's camp of which the theme was, "The Parables of Jesus".
We had 8 teams of children led by our wonderful volunteers and staff! Our 8 coaches, who led each team throughout the week and helped provide a delightful atmosphere, build relationships with the children and assisted in their learning of the scriptures were Tata Jillian, Mathias, Bernard, Elisabeth, Fulbert, Yvette, Mara and Rudi. Throughout each day, every team competed in games and other various competitions receiving points in an attempt to be the winning team at the end of the week. It was a close call and we all had so much fun playing games together, learning Bible verses and researching questions in the Bible to get points for our teams!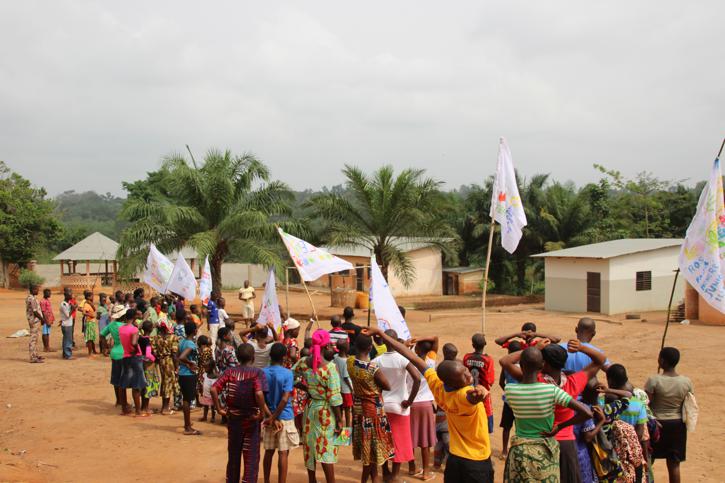 Every morning and every night we joined together for a time of singing and Bible teachings. Each session we learned about two different parables of Jesus and a different person taught for each of our times together. Young and old alike gained new insights into the lessons we can learn from the parables Jesus taught while He was on the earth. We sang and danced and enjoyed beautiful times of worship together! Thank you Maman Ashley, Papa Jon, Mathias, Pastor, Emmanuel, Fulbert and Tata Jillian for sharing with us at our Bible sessions.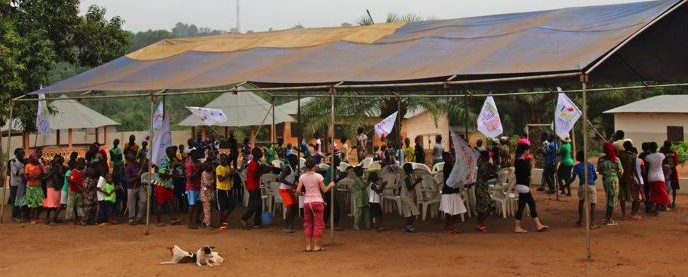 Wonderful food is always a highlight for the camp participants and the volunteers. Most children who attended the camp would not be able to eat such extravagant meals in their regular home environment however while they were at camp they were able to enjoy filling amounts of delicious dishes. The children loved being surprised with what each meal was since we kept the camp menu a secret! Papa and Maman even surprised us with Hot Dogs and French Fries one night!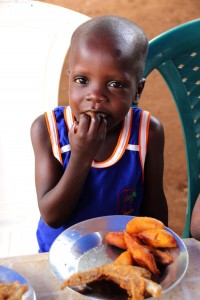 We were blessed this year to have two volunteers from Germany join us for the time of camp and it was wonderful to have their help. They led our craft time and the children thoroughly enjoyed each afternoon's craft activity. Mara and Rudi, thank you for your help and joining us for the best camp we've ever had! Your helping hands made a world of difference.
Having more children attend this camp than any camp ever before created some logistical problems that required some critical thinking on our staff's part. For instance, we had close to 40 children join us from the Sakété area. Each night they went back to their homes to sleep and joined us back at the orphanage in the morning for another fun day of camp. We knew all of these children walking back to their respective homes late in the evening was extremely dangerous so we asked the head mason of our dorm construction if he would be willing to let us use his truck to help deposit these children at their homes. He gladly accepted and helped each night of camp with transporting the local children back to their homes. It was such a wonderful blessing! We are always encouraged by what a beautiful story unfolds when the body of Christ works together to accomplish a goal!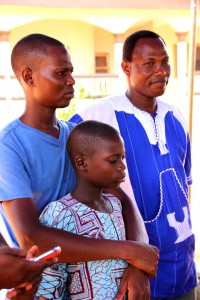 All of us at Arbre de Vie are incredibly grateful to everyone who prayed for and generously gave to Camp 2014. Because of this generosity we were able to invite many new children and it was the best camp we've had so far! We are anxiously expectant for what our next camp will look like! It will have a lot to live up to because Camp 2014 couldn't have been any better.