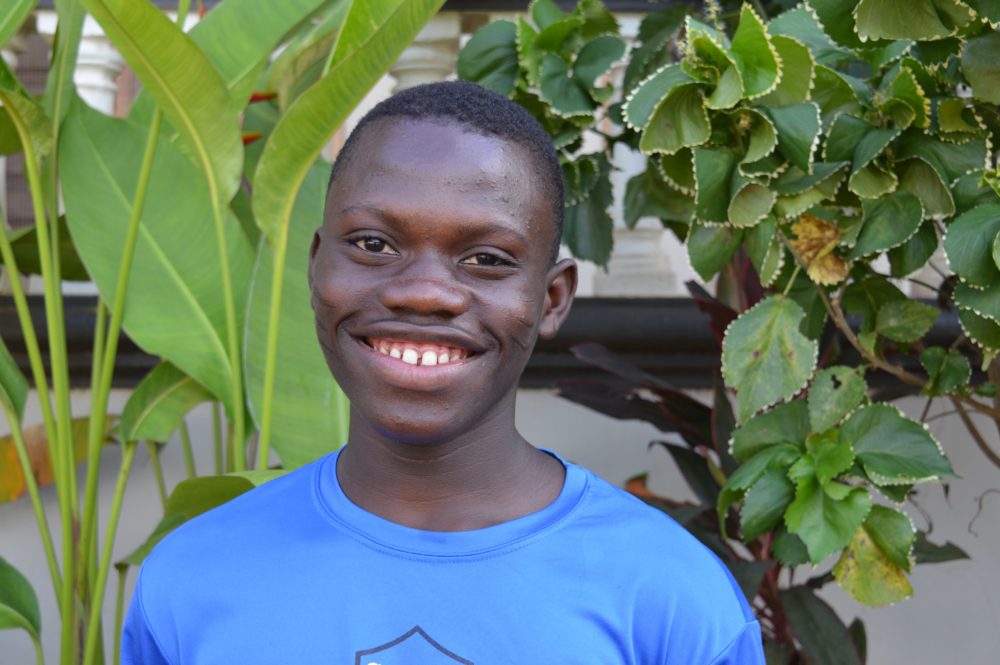 Name: Adolphe
Gender: Male
Birthday: November 18, 2001
Origin: Sanrinkpinlé, Sakété
Arrived at orphanage: October 2006
Grade: 8th
Social Background
Adolphe lost his mother when he was just 3 years old. He moved in with his grandmother together with his older brother after their mother had died. Adolphe's grandmother was a house wife with no income of her own. She did her best to raise the two boys. Adolphe's father being a farmer didn't have much income either. In October 2006, he applied for his son Adolphe to be accepted to the orphanage. After a social survey, it was decided that Adolphe who was found to live in very poor and unhealthy living conditions would be accepted. Ever since, Adolphe has been part of the Yedidja family in Sakété. He also started to go to the public primary school in Sakété and to attend church with the other Yedidja family members.
Current Situation
Adolphe is now in 4th grade. Together with a bunch of the other kids, he walks to school every morning, then back at noon for lunch and leaves again in the afternoon for 2-3 hours. He has a 30 minute walk to school. Adolphe is a hard working little boy who is adored by everyone who arrives to the orphanage. Adolphe has never allowed his small stature to prevent him from doing everything his big brothers are doing. Even as a very small child, Adolphe was allowed to play soccer with the big boys. When he isn't working or in his imaginary world, Adolphe likes to play soccer and card games such as Skip-bo, UNO and Ligretto. He is also very entertaining when he is watching a movie. Despite being held back one year, he is an excellent student and has often been the first in his class since.