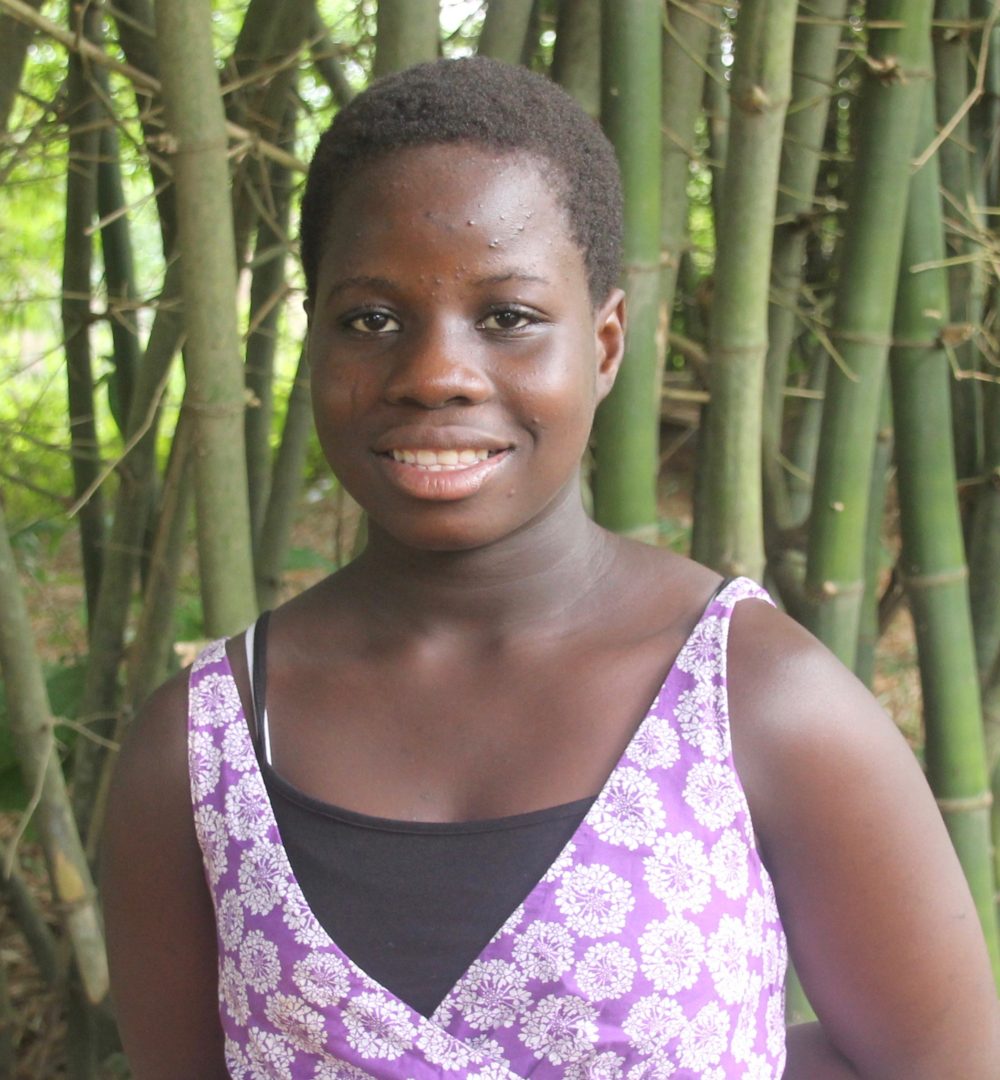 Name: Alice
Gender: Female
Birth date: November 8, 2002
Origin: Tota, Sakété/Adjara Honvier
Arrived at orphanage: December 17, 2004
Grade: 7th
Social Background:
Alice was a baby when her father died of a long time illness. Alice was staying with an aunt on her mother's side when the aunt came to the orphanage to ask for social assistant. Alice was 2 years old then. She was quite sick with diarrhea and anemia. She was accepted to the orphanage only after her mother was found. At that point, Alice's mother did not have a permanent home. Arbre de vie was not able to even find her house. As Alice lived in very bad living conditions and suffered from various diseases Arbre de vie accepted her to the orphanage. She came to live with the other 8 or 9 children in December 2004. In the first months and probably up to a year at Yedidja, she cried a lot. When she was shown a lot of affection, she started doing better.
Current Situation:
The care for Alice has always been a challenge as she needed extra vitamins and a special nutrition ever since she arrived. Over the years, her health has only improved. She does have infections more often than other children, but she is doing so much better than in her first years at the orphanage. The parents and staff of Arbre de Vie keep a close watch on her health and take her to see a specialist in Porto Novo twice a year for check-ups. Alice is in 4th grade. She attends the Public Primary School in Sakété which is about a half hour walk from the orphanage. Alice enjoys playing Skip-bo, Ligretto and hide-and-seek. She has recently starting playing more physical sports and has proved to do well as a soccer goalie.