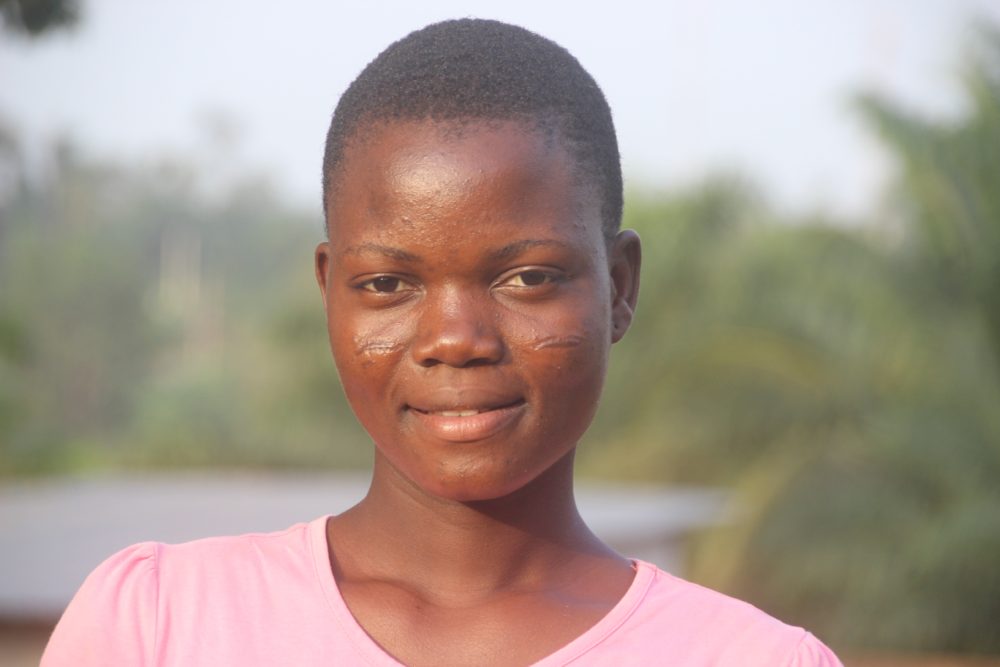 Name: Delphine
Gender: Female
Birth date: August 15. 1999
Origin: Sahoro, Sakété
Arrived at orphanage: December 17, 2004
Grade: 9th
Social Background
Delphine was abandoned by her father before she was one year old. Her mother was not able to take care of her child and Delphine was taken care of by her grandmother from a very young age. However, her grandmother was already quite old and one day she asked if the NGO could help her out and take in her child. At this point, Delphine was very thin and wore ripped clothes. She would have been totally abandoned and probably not be able to school if she had stayed in the village. Therefore, Arbre de vie decided to take care of her. Delphine joined the Yedidja family from the beginning in December 2004.
Current Situation
Delphine is now in 6th grade, the first year of Secondary school. She was very weak in school for several years of primary school however she is now finally succeeding and proud to be working well at school. In Delphine's class there are 42 students and she has a 35 minute walk to school.
Delphine likes to play card games with her friends, but that's not her passion. She would love to travel and explore more of the world.