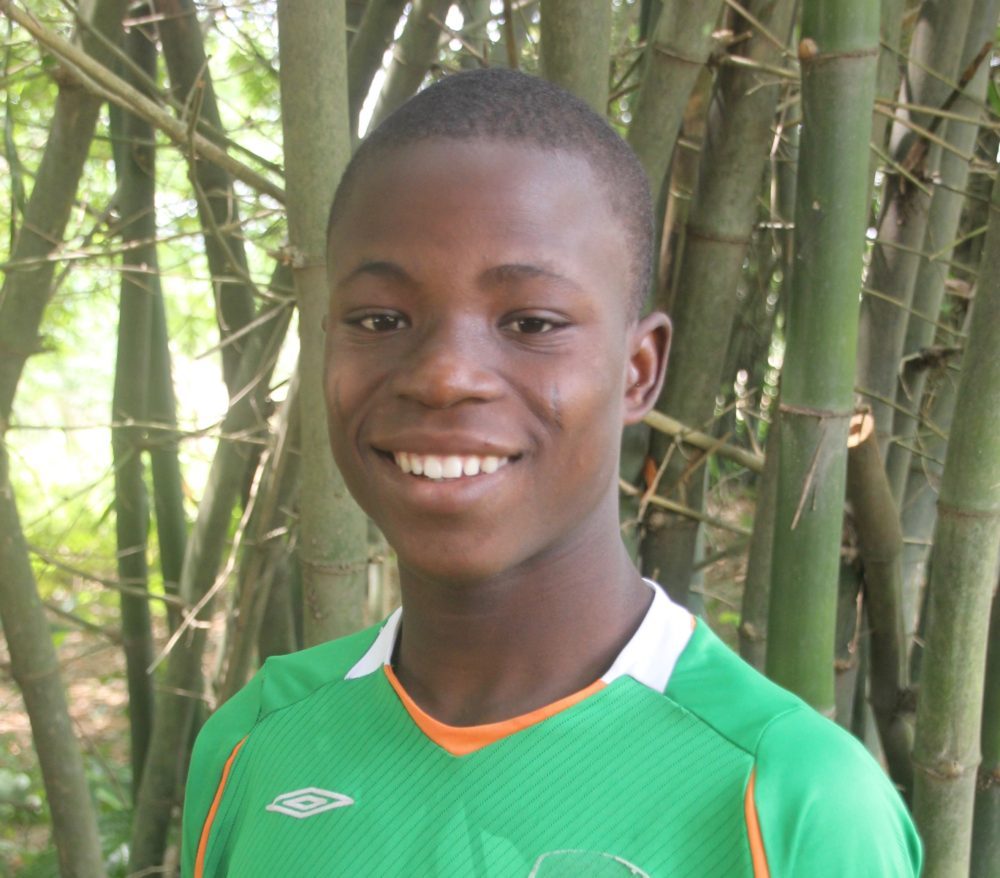 Name: Hubert
Gender: Male
Birthday: December 30, 2002
Origin: Zoungbome, Katagon
Arrived at Orphanage: 2004
Grade: 9th
Social Background
Hubert is one of seven siblings. After his father died in 2002, his family was left without money and no source of income. In 2004, Hubert and all of siblings except for his two oldest sisters joined the orphanage Arbre de Vie. Shortly after, when his mother remarried, he, his twin sister Hubertine and older brother left the orphanage to live with their mom and her new husband. In 2007, their mother died after battling illness for a long time and all six siblings joined the Arbre de Vie family.
Current Situation
Today, Hubert is a lively 5th grader. He loves playing soccer, card games and riding his bike. He is very close to his twin sister Hubertine and they, along with 5 other siblings (Louisette, Louise, Clement, Viviane, and Mathilde) live at the orphanage Yedidja. Hubert can often be found goofing off or causing mischief with four of the other boys at the orphanage. He can make almost anyone laugh and is very friendly. He is the first in his class and is a very intelligent and honest young boy.