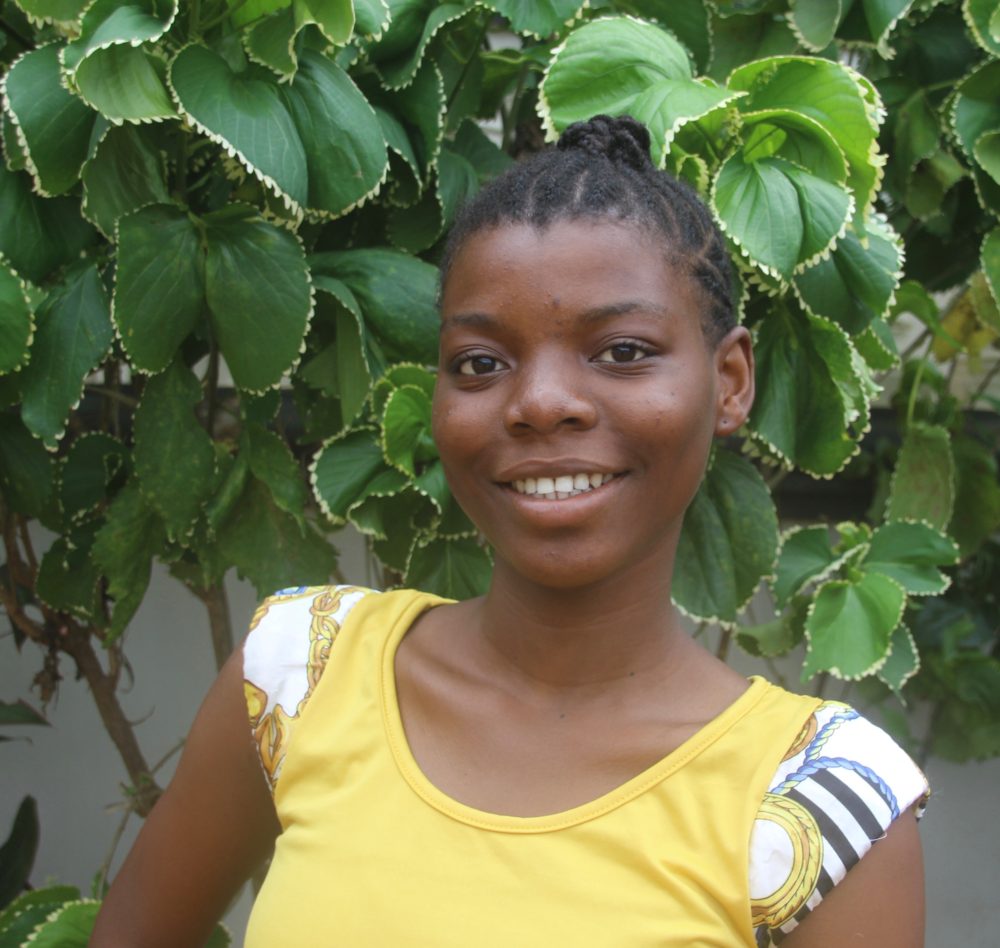 Name: Jeanine
Gender: female
Birthday: July 13 1999
Origin: Bonou
Arrived at orphanage: December 2004
Grade: 9th
Social Background
Before Jeanine came to the orphanage, she lived with another wife of her father. Her mother had died when she was very little. However, her father's wife had 9 children to take care of which was very difficult for her. She hardly had enough means to send her children to school. Her father who at this time was a teacher asked the NGO to take care of his child. After a social
survey, Jeanine was admitted to the orphanage in order to give her a balanced nutrition and to make sure she can continue to go to school. Before she came to join the Yedidja family, she also suffered a lot from malaria.
Current Situation
Jeanine is now in 7th grade. She attends a local Public Secondary School which is about a 35 minute walk from the center where she lives. Her favorite subjects are English, history and geography. She is a very soft spoken girl and has grown to be a respectful young lady. She likes to work hard in kitchen and is often lending a hand with tasks of the mother figures at the
center. She enjoys spending time in the summers going to visit her sisters in the village which has proved to be a fruitful time for her. In her free time Jeanine enjoys playing handball and skip-bo.