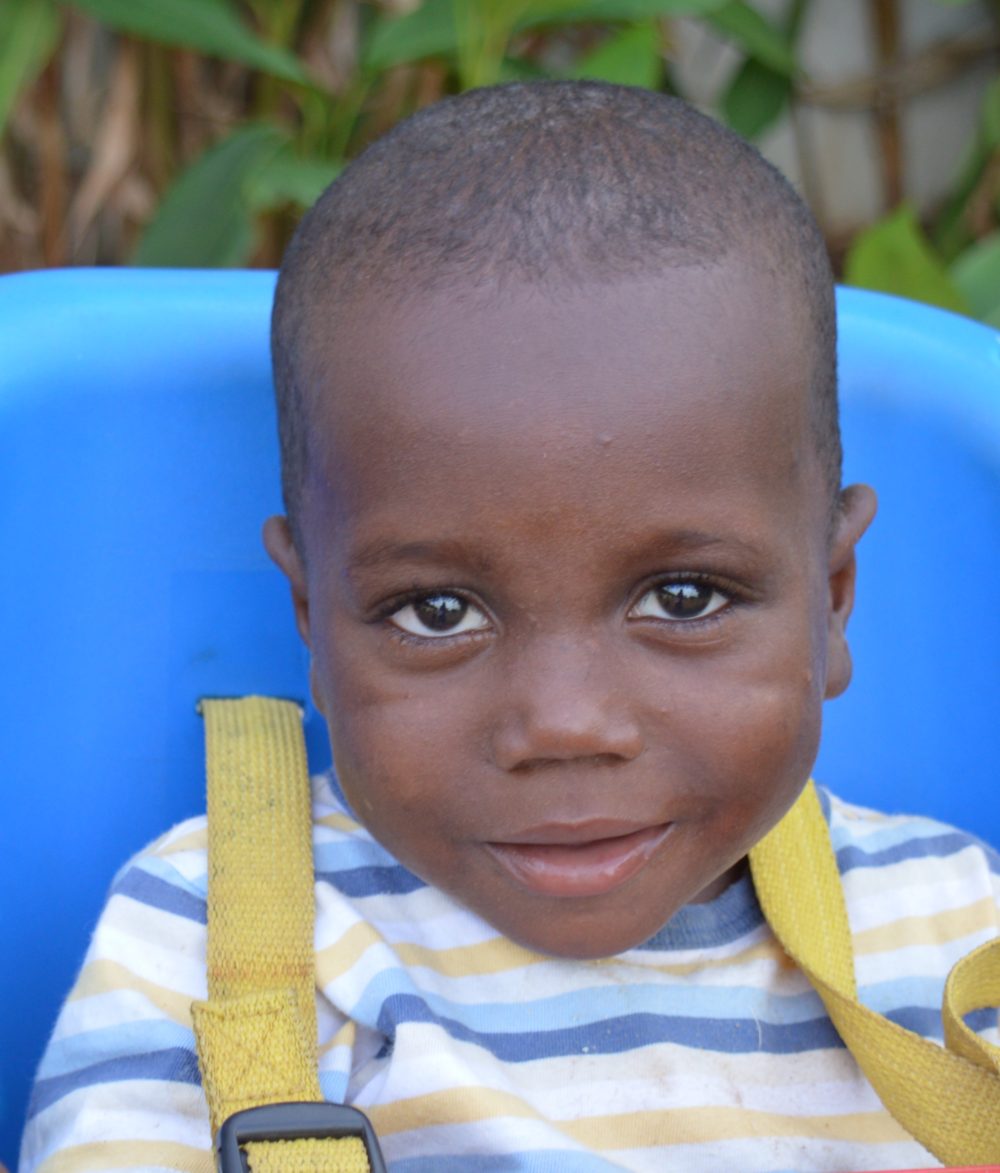 Name: Jonas
Gender: Male
Birth date: May 20, 2013
Origin: Affamé
Arrived at orphanage: August 2016
Grade: Preschool
Bio:
Jonas was born on May 20, 2013. His mother passed away during his birth, which led to his father having to care for his five children and needing help. Jonas came to live with us in August 2016. He has an infectious smile and a great belly laugh. He loves to swing, play with cars and eat! At this point, even at three years of age, Jonas is not able to speak. We are praying that God would provide in this area of his life. Even in the last few months with us he has shown tremendous progress! We are so thankful that Jonas has joined our family here at Yedidja.