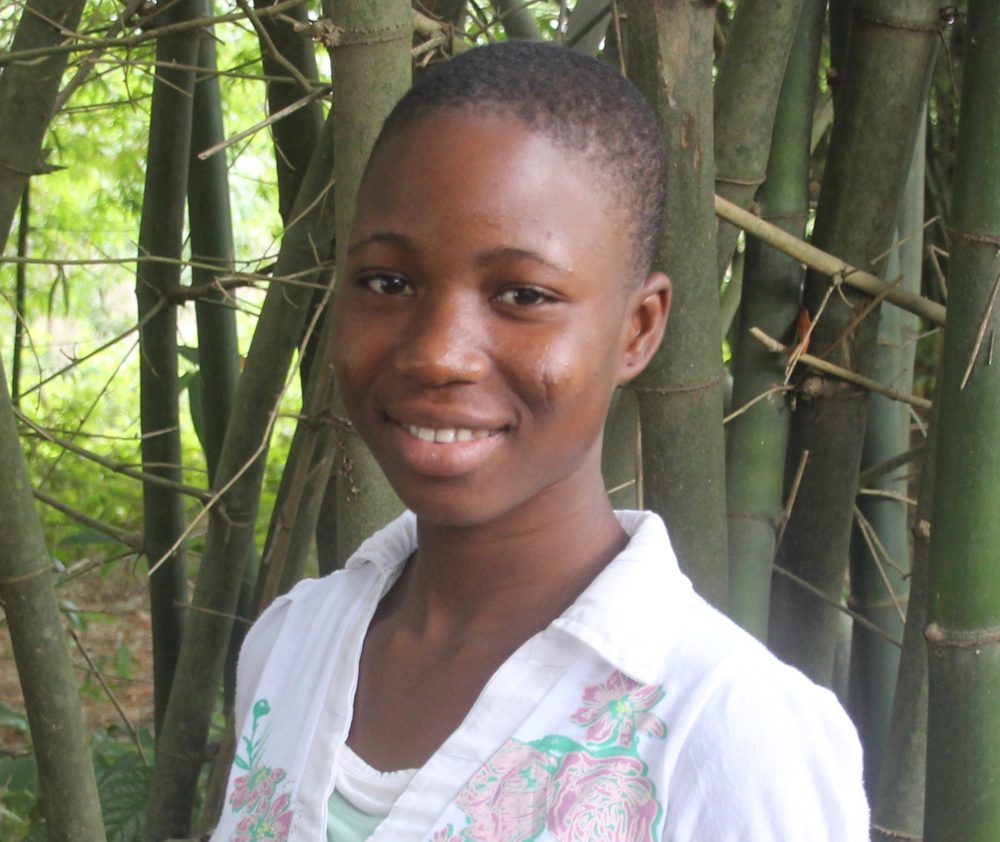 Name: Mathilde
Gender: female
Birthday: March 14 1998
Origin: Zoungbome, Katagon
Arrived at orphanage: December 2004
Grade: 11th
Social Background:
Mathilde is one of 8 living children, 7 of whom live at the orphanage Yedidja. Her father died when she was quite young at which time she along with 4 of her other siblings came to live at the center. When her mother re-married, 3 of her siblings returned to live with their mom, but she and one sister continued to live at the center since the mother could not provide for all of them. Before long, her mother also passed away which lead to the return of all of her siblings, included her two oldest sisters who had never lived at the center. Her family was well off financially while her father was still living. He transported and sold gasoline, a dangerous job that pays good money. When Mathilde's father died, the entire family was up against serious
struggle and their lives have never since been the same. Since Mathilde came at such a young age to the orphanage, she doesn't really know life too much outside of the center. Both her mother and father died of unknown illnesses and it is thought that they were both victims of voodoo practice.
Current Situation:
Mathilde currently attends the local Public Secondary School and has a 35 minute walk to and from school each day. With a university style scheduling, the children can easily walk this at least four times a day. Mathilde does fairly well in school and will ask for help when needed. She is only social with the other girls in the house or a few friends from school but will come
alive when playing handball. When she smiles and laughs, one cannot help but do the same. It's contagious. Mathilde also very much enjoys playing card games. She is the third youngest of the 7 siblings at the center and has a lot of potential to go very far in life.