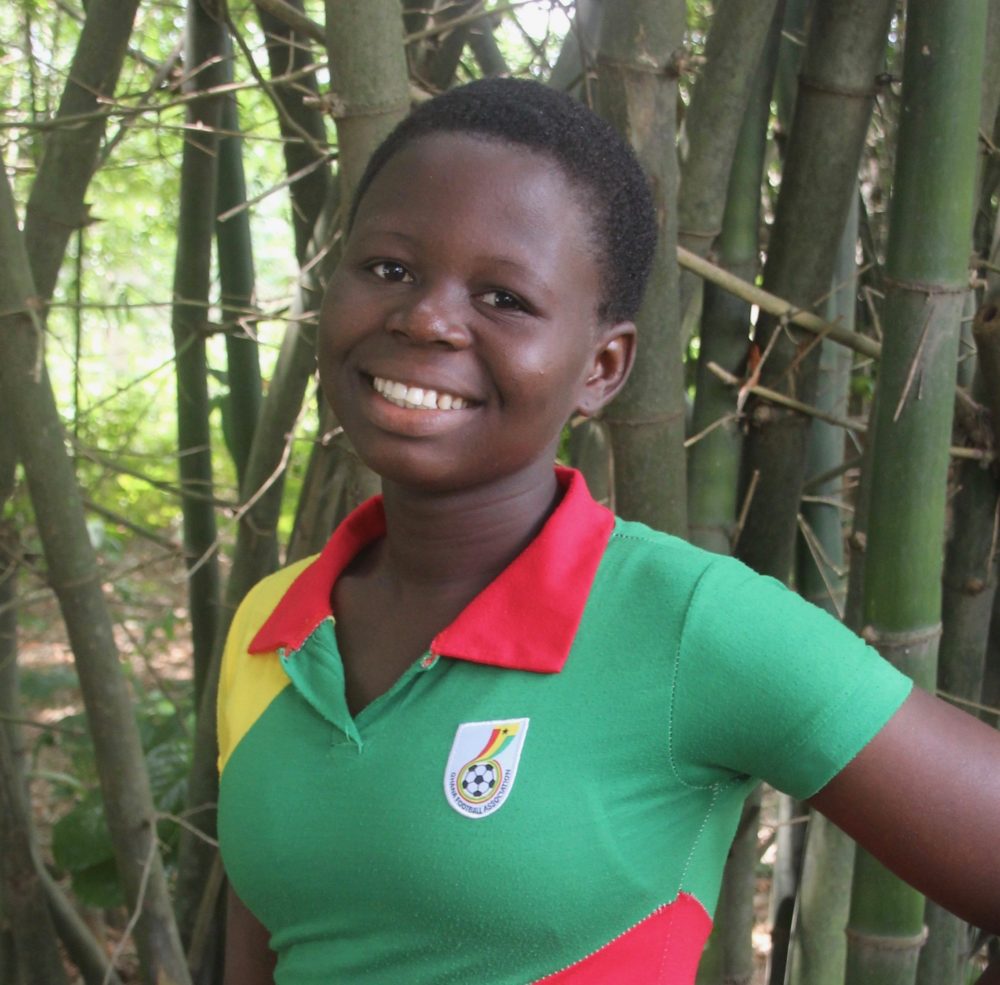 Name: Rosaline
Gender: Female
Birthday: September 13, 2001
Origin: Sanrinkpinlé
Arrived at orphanage: May 4, 2009
Grade: 7th
Social Background:
Rosaline still has both her parents. They are both from Sanrinkpinlè, a village not far from Sakété. The parents moved to Nigeria when Rosaline and her older sister Adjokè were still small. Both sisters started school in Nigeria. The two younger boys were both born in Nigeria. When Rosaline's father lost his job, he decided to come back to his village in Benin with the two girls. His wife stayed in Nigeria since she had a good job as a house help. The father, however, left the girls with his relatives and immigrated to Ivory Coast. When one day their mother came back to visit with her daughters, she didn't find them. Her husband's relatives refused to tell her where she could find them. The family even threatened the Social Services when they came to intervene. This is when the police were asked to help out. It was found out that both girls had been sent away to the big city, Cotonou, and forced to work there. This happened when they were 8 and 11 years old. The police had to threaten the uncle in charge with prison before he brought the girls back to Sakété. It wasn't possible for the mother to take the girls to Nigeria with her, and they couldn't stay with this family either or they would most likely be forced to work again, and not attend school. The NGO was asked to help out and to admit them to the orphanage. The mother entrusted the provisory care of the girls to Arbre de vie, and both, Rosaline and Adjokè joined the Yedidja family in May 2009.
Current Situation:
Rosaline is in 3rd grade. Her favorite subject is mathematics. When she's grown up, Rosaline wants to be a teacher. Rosaline loves to laugh and wears a very bright smile. She is around her best friends always, and loves the swing. Of all the housework, she likes washing the dishes most. Like all the other children at the orphanage, Rosaline attends an evangelical church in Sakété.